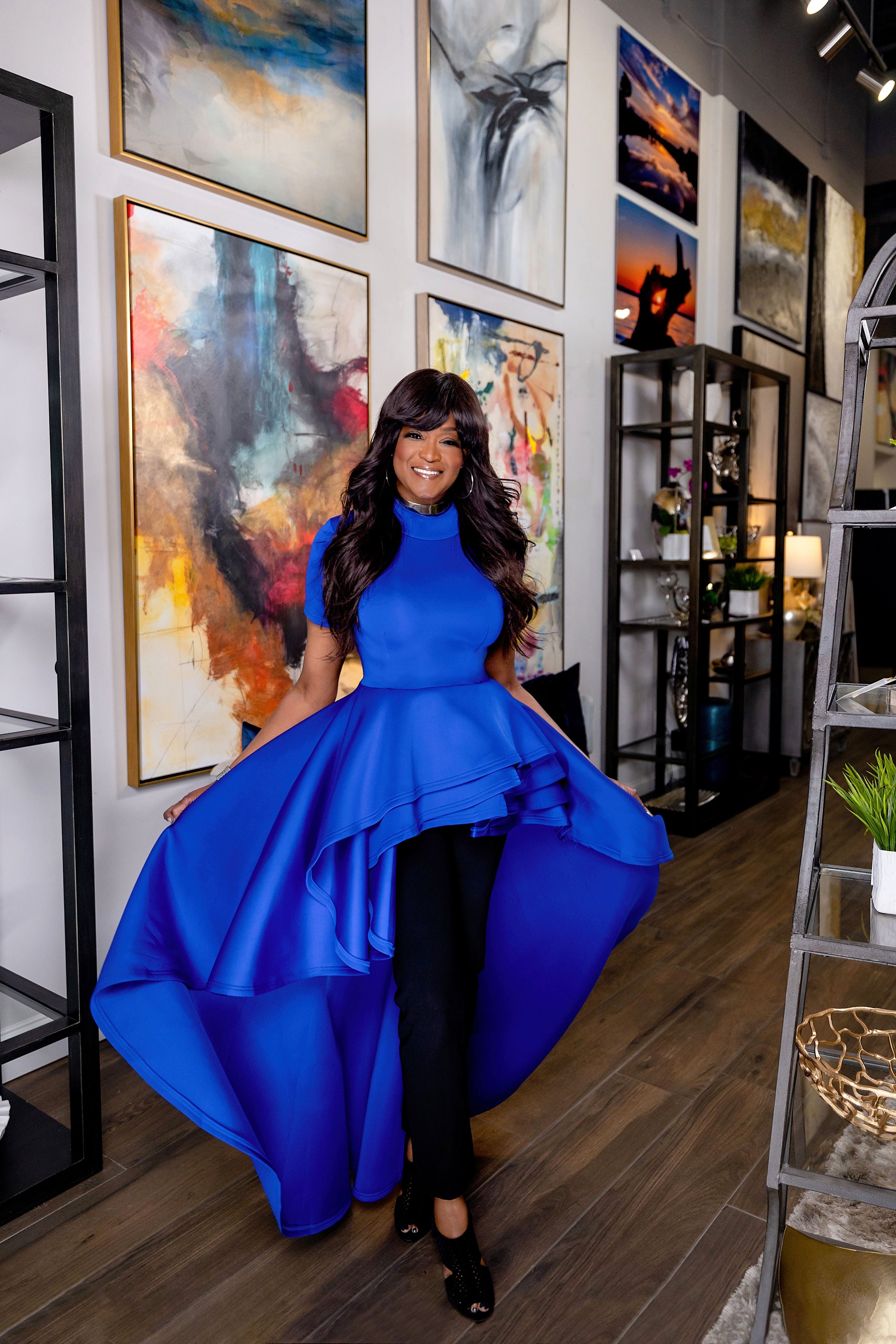 I'm Karen White, owner of Oasis Accents, a home decor boutique specializing in unique art and accessories. I am a first-generation American, born and raised in Brooklyn, NY to parents of West Indian descent from Barbados and Guyana. I left Brooklyn to attend Cornell University and, sadly, never went back except to visit my family.
I'm blessed to have had a successful 20+ year career in Human Resources that allowed me to work at some well-known consumer products and food companies like Bausch & Lomb, Quaker Oats, FritoLay, and YUM! Brands, which relocated me to Frisco, TX 16 years ago.
After decades in corporate America, I was at a crossroad in my career journey and decided to leave. It took me awhile and a lot of reflection to figure out what I wanted to do. Eventually, after two years of planning, in March 2017 I opened Oasis Accents out of my love for decorating and the unavailability of niche home boutiques with unique, quality pieces that are timeless. I absolutely dread big-box home stores and walking up and down the aisles looking at rack after rack of the same products. I love the intimacy of a cozy boutique with one-of-a-kind offerings that you won't find everywhere. I just celebrated four years in business.
As I've spent time getting to know and understand my customers' needs, I pivoted to selling more and more art, including high-quality, hand-embellished prints (giclees) and custom art. We still carry a variety of home accessories, including gorgeous vases, sculptures, permanent botanicals and gifts. Everything in my store is procured personally by me, and if I don't love it, I don't buy it!
I'm excited and honored to be recognized as one of Home Accents Today's 2021 Retail Stars. Home Accents Today is the leader in the home accessories industry, providing the latest news, hot designs and trends for manufacturers and retailers in the home furnishings industry. The Retail Stars list, now in its 17th year, recognizes independent brick-and-mortar retailers of home accents, including furniture stores, home accessory boutiques and interior design showrooms that merchandise creatively, have a positive presence in their local communities and stand out from the competition. I'm thrilled to receive this recognition and even more grateful for my amazing customers who allow me into their beautiful homes.
Although my retail store is located in Texas, we ship our beautiful art and home accessories throughout the USA. My goal is to help you create an elegant and inviting style for your home, while providing unparalleled customer service. So, come by Oasis Accents or shop online and explore our gorgeous art and home accessories and see how they can transform your home into your very own oasis.
Happy Designing!
Karen